Since FACEIT began its Pro League, younger, less established players have been able to prove themselves at the highest level in hopes of one day pursuing their Counter-Strike dreams at large international LANs. Many players in HLTV's top fifteen teams have made their names using the third-party client's professional 10-man service, including Robin "ropz" Kool, Matheiu "ZywOo" Herbaut, and Helvijs "broky" Saukants. In the latter half of 2017, a star player rose to FPL and dazzled the scene with his incredible abilities, with countless pro players all repeating the same phrase: "Despacito best player." He wouldn't know it yet, but Rokas "EspiranTo" Milasauskas was well on his way to the top.

EspiranTo's journey into professional CS began with an all-Lithuanian team who played under the moniker of ChaOs. After some mixed results domestically, they were picked up by XPRESIV'E Club, where they would place second in ESEA Open S23. They would play under this banner for the latter half of 2016, before being picked up by GameplayDNA in early 2017. This would begin a period of turbulence in the young star's career, as he would find himself bouncing from team to team as either a stand-in or along with his Lithuanian squad. Unable to find much success, he refused to give up.

In September of 2017, his career would receive a jumpstart, as he qualified for FPL. In his first month playing against top-tier pros, he would place 8th overall, raising eyebrows from many established players. While he wouldn't be signed to an org for the rest of 2017, he was able to get much-needed practice to better himself as a player. In November of 2017, EspiranTo formed a European mix team, consisting of former Team Dignitas players, Playing Ducks players, and Nemanja "nexa" Isaković. Nexa, now a member of G2 Esports, would become one of EspiranTo's longest-standing teammates. Together, they played under the name MANS NOT HOT, a reference to Big Shaq's now memetic song of the same name. The team mostly played qualifiers, and by 2018, they were beginning to establish a consistent playstyle together, aided by the coaching abilities of Neil "Neil_M" Murphy a roster change that saw Žygimantas "nukkye" Chmieliauskas replace Nikolaj "kalinka" Rysakov. Despite this, MANS NOT HOT skrrred and pop pop popped their way to qualification for ECS Season 5: Challenger Cup, and in doing so, were quickly scooped up by a new organization: The Imperial.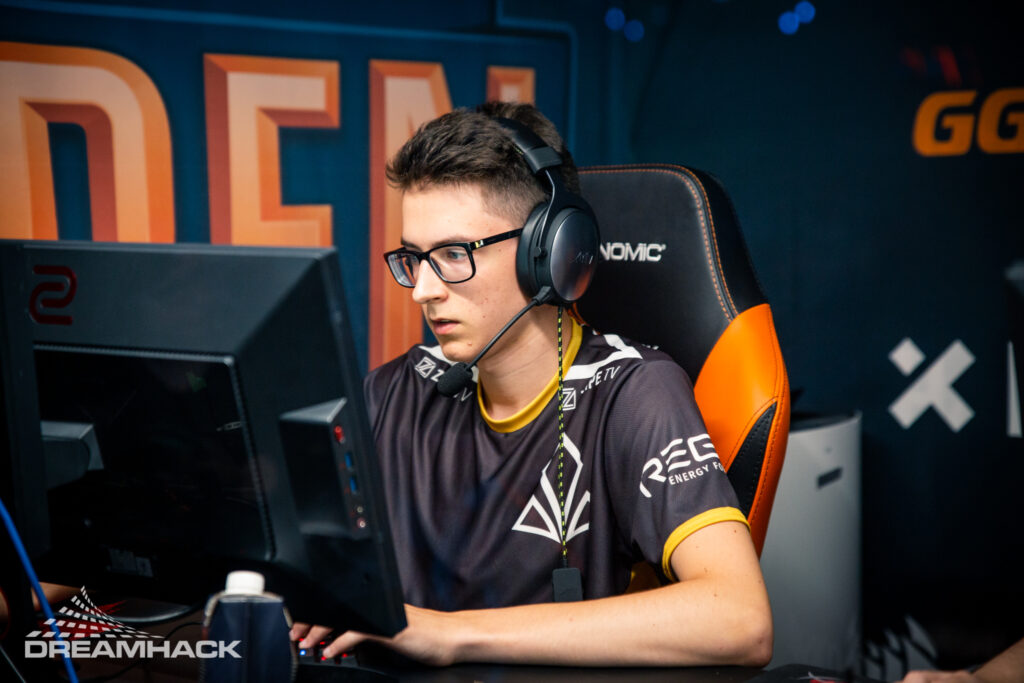 While they would fall short in their qualification for ECS Season 5, they quickly bounced back and set their sights on Copenhagen Games 2018. In an interview with HLTV, EspiranTo stated that their goal going into the tournament wasn't to win, but rather to get critical LAN experience. Instead, the team would plow through the tournament's qualifiers to land themselves in the main event. In groups, they only lost one match, to Heroic, in their pursuit of playoffs. In the playoffs, they had arguably the toughest semifinal, facing off against tournament favorites North, who, while not nearly as dominant as Astralis at the time, were proving themselves to be a formidable squad. In a stunning upset, The Imperial would defeat North 2-0. In the final, The Imperial was set to face off against Heroic, who gave them their only group stage loss. In a hard-fought best of 3 series, the European mix team would conquer the Danish squad 2-1, winning the tournament. Across 11 maps played at the main event of the tournament, EspiranTo averaged a 1.24 rating, proving himself to be The Imperial's star player.
In the weeks to follow, the squad struggled to repeat their performance from Copenhagen in the qualifiers and tournaments that they played, failing to qualify for DreamHack Austin and ESL One: Belo Horizonte as well as bowing out of DreamHack Tours in 7-8th place. They wouldn't see success at another event until DreamHack Open Summer 2018. Their fourth international LAN experience went even better than their first as they won their group 2-0, securing wins over North and AGO to qualify for the playoffs. In the playoffs, they faced off against a struggling Gambit lineup, who had been unable to find form following the departure of Danylo "Zeus" Teslenko to Natus Vincere. After defeating the CIS squad 2-0, they faced off against yet another Danish squad in the final: OpTic Gaming. While their final against Heroic in Copenhagen was a close affair, their final in Jönköping was anything but close, as they closed out the final 2-0 to secure their second LAN trophy of the year.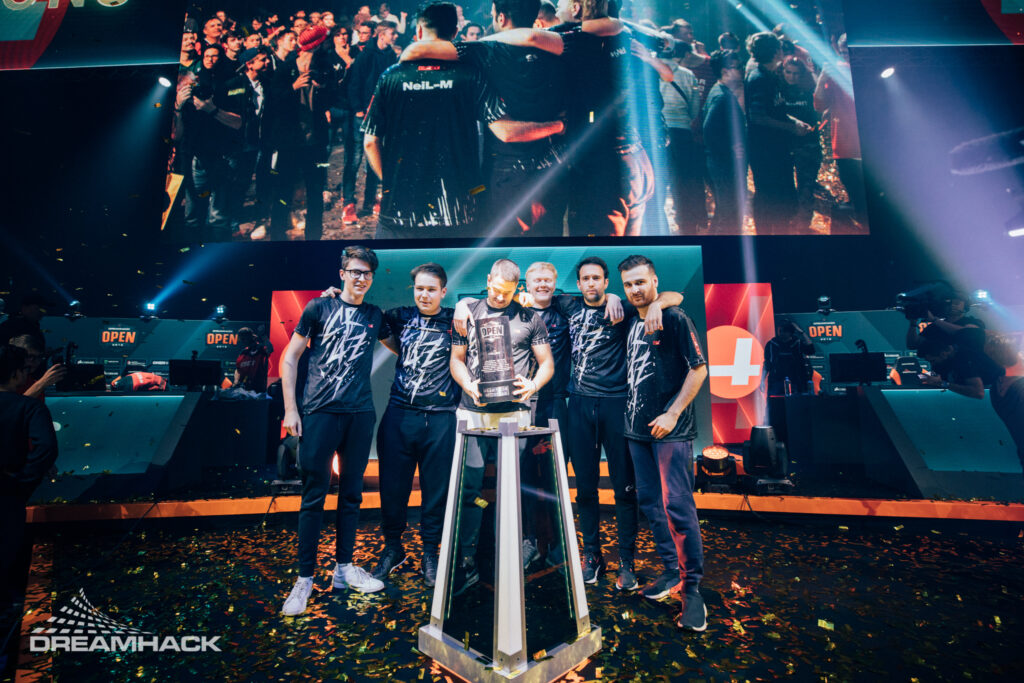 This tournament proved EspiranTo's star potential, as he boasted a 1.37 rating across 6 maps. This would also be his first HLTV MVP award, significantly boosting his confidence. Outside of his gameplay, however, things weren't great. Behind the scenes, there were issues within Imperial between Kevin "kRYSTAL" Amend's desired playstyle and EspiranTo's. This came to a boiling point about a month after their victory at DreamHack Summer, where EspiranTo told the team that they had to choose between him and kRYSTAL.
The team chose kRYSTAL.
In the weeks that followed, the team found themselves struggling. They quickly realized that, without EspiranTo's firepower, they struggled to find any meaningful results, and within the next few weeks, he was returned to the roster. A bit anticlimactic, but important for EspiranTo to grow as a player. It was a wake-up call, a reminder that Counter-Strike isn't an individual game, but rather a team game.
Unfortunately, Imperial failed to find any more meaningful results for the rest of the year despite several lineup changes. In November of 2018, EspiranTo and nexa would be bought out by Valiance&Co, later CR4ZY, to join forces with Nemanja "huNter-" Kovač, Otto "ottoNd" Sihvo, and Nestor "LETN1" Tanić.
Their first few months together were mostly spent playing online tournaments and qualifiers. In these qualifiers, they found themselves constantly facing off against another team who were attempting to climb to the top, Team Vitality. The two teams would exchange blows, each match seemingly a coin flip. This rivalry came to a boil in the elimination match of the Katowice 2019 Europe Minor, where the winning team would get the chance to fight for direct qualification to the major. In a close 2-1 series, Valiance was eliminated, one hurdle away from the finish line. They spent the next few months grinding smaller tournaments, winning United Masters League Season 1, and securing a second-place finish at DreamHack Tours 2019. Having spent the time between Majors grinding, they were prepared to make another qualification run.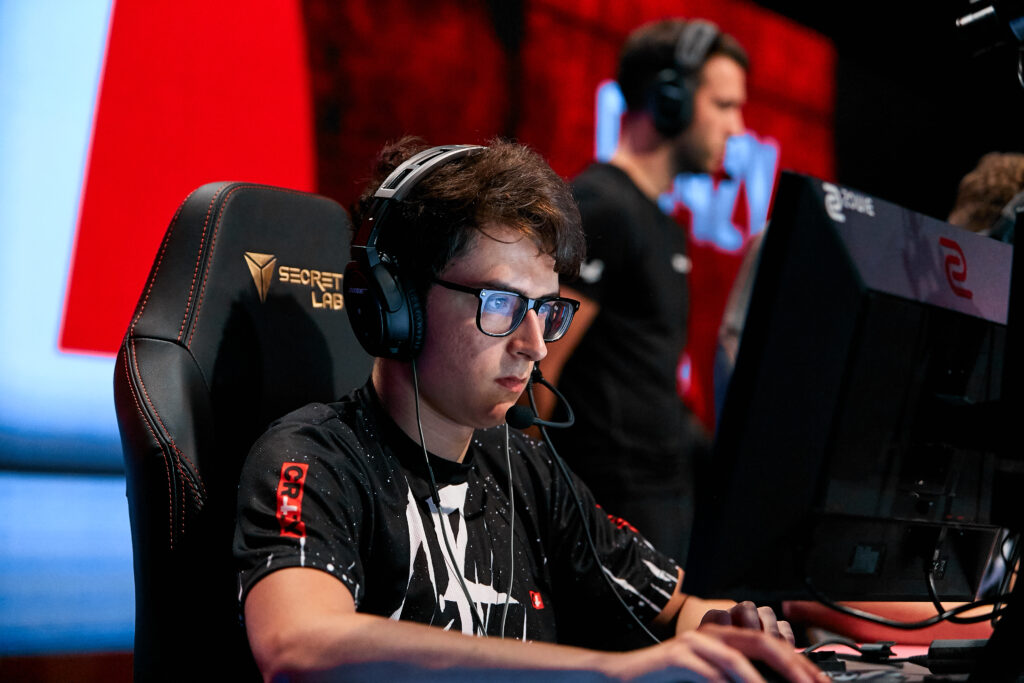 In Valiance, however, EspiranTo found himself in a new role. Accompanied by huNter-, he was no longer the team's biggest star. He found himself playing a supportive role instead of being relied on as a carry. His new role brought him new struggles, and his comfort with the team began to wane. In an interview with HLTV, he expressed discomfort, stating "I'm not as confident as I was a year ago, but there's nothing I can do anymore, I tried everything." Despite these struggles, EspiranTo and the now-rebranded CR4ZY managed to qualify for Starladder Berlin 2019. Once there, they made a surprisingly deep run into the tournament, falling one match short of the Champions stage to a strong NAVI lineup.
Following the Major, another struggling lineup took notice of nexa and huNter-, who had become cornerstones of CR4ZY's play. Just one month after the major, G2 Esports would poach the duo, leaving EspiranTo and company high and dry. They quickly fielded Georgi "SHiPZ" Grigorov and Luki "emi" Vuković as replacements and bounced back to win DreamHack Rotterdam against Heroic just three weeks later. The rest of their year was spent fielding top 4 performances at DreamHack Open tournaments, but Rotterdam would be the last tournament that the squad would win. In March of this year, CR4ZY's lineup was bought out by c0ntact Gaming, where they still play now.
The c0ntact squad is struggling to find the form that they were once able to, but it likely won't be that way for long. With a new leader, Marco "Snappi" Pfeiffer, the squad is well on their way to picking up the pieces and rebuilding. European mix teams have proved time and time again that they can contend with the best, and c0ntact is certainly no exception.
As for EspiranTo, it is unclear how high he will climb. In just three short years at the top, he has proven himself to be a versatile player, both capable in playing a supportive position and as the star. An incredible player online and on LAN, and it's only a matter of time before we can say "Despacito best player" once again.
---
All statistics in this article were acquired from HLTV's database. If you're interested in EspiranTo, you can follow him on Twitter, @EspiranToCSGO.