In the years following YouTube's rise to power as a video sharing powerhouse, many flocked to the platform with the desire to share their talents and showcase their personalities. It wasn't about money at this point in YouTube's development, but rather a desire to connect with an audience. Some people wanted to help their audience, while others wanted to entertain. A few years after its launch, we entered the montage era of YouTube, during which every gamer with a capture card or screen recording software rushed to get their sick clips out to the world. In April of 2009, an 11 year old would join the platform, not knowing that he was about to put himself on the path to the upper echelons of professional Counter-Strike. On April 23rd, 2009, Niels Christian "NaToSaphiX" Sillassen uploaded his first video: a pair of multi-kill spraydowns from CS:S.

Over the course of the next few years following that upload, NaToSaphiX began uploading gameplay footage from even more games, amassing uploads of FIFA, Modern Warfare 2, and even more Source clips. For the most part, his early YouTube career was unfocused and raw, largely dedicated to gameplay rather than his personality. It wasn't until the release of CS:GO that he would find his place on the internet. Almost instantly, his channel became dedicated to the game. It started with ESEA fragmovies, then case unboxings, then utility tutorials and in-game bets. In just a short time with the game, he had amassed 100,000 subscribers and began to develop a strong Twitch following.
Despite this, his larger successes were happening outside of his content career. Three months after hitting the 100k subscriber mark, NaToSaphiX began playing alongside Emil "Magisk" Reif and Jonas "Lekr0" Olofsson in a Danish-Swedish mix team called stfuNerd. Together, they won League of Sharks Spring 2015, jumpstarting the careers of three household names in the modern CS:GO scene. Until this point, NaToSaphiX didn't see himself going pro, stating in an interview with Rush B Media, "Competing has always been something I've loved doing, but I did not take CS seriously as a competitive sport before I had already won a tournament."

Just months after his success at League of Sharks, he and Magisk were recruited by one of the biggest names in Danish CS 1.6 and Source: mTw. In the two months that NaToSaphiX spent with the team, they conquered ESEA Open Europe Season 19. Unfortunately, he was cut from the starting lineup in the few weeks that followed that victory. The next two years would follow a similar pattern: NaToSaphix would join a team, win an online event, and he would be on a new team within the next month. Despite amassing an abundance of domestic successes, NaToSaphiX was unable to find a path to international success with any international organizations. He expressed his frustration on this, stating "I had been playing in the Danish scene for a few years and even though I felt I had the skill level to take a step up, I could not even get a trial anywhere."

Things changed in January of 2018, when his talents were noticed by Sprout. For the first time, he was unleashed from ELO hell to fight for international successes. Together, the team grinded qualifiers, trying to get their foot in the door to Tier 1 CS. An early qualifier success saw the squad attending Copenhagen Games 2018, where they were eliminated in groups by The Imperial and Heroic. Despite this, NaToSaphiX and company never gave up. Shortly after a heartbreaking loss in the FACEIT London Europe Minor, Sprout bounced back and won ESL Meisterschaft Summer 2018, a huge success for the struggling team.

Unfortunately, the rest of 2018 was rough for Sprout. In December of that year, they removed NaToSaphiX from the lineup, leaving him teamless to start the New Year. This drought continued for the next five months. After spending the year prior trying to prove himself as a star, he was stuck on the sidelines. When asked about this long period on the bench, Niels lamented, "I think inactivity almost always affects you negatively. You lose the feeling of playing in a team, and the only way you can practice is mechanically or PUGs/FPL, which both are very different from competing at a high level with a team."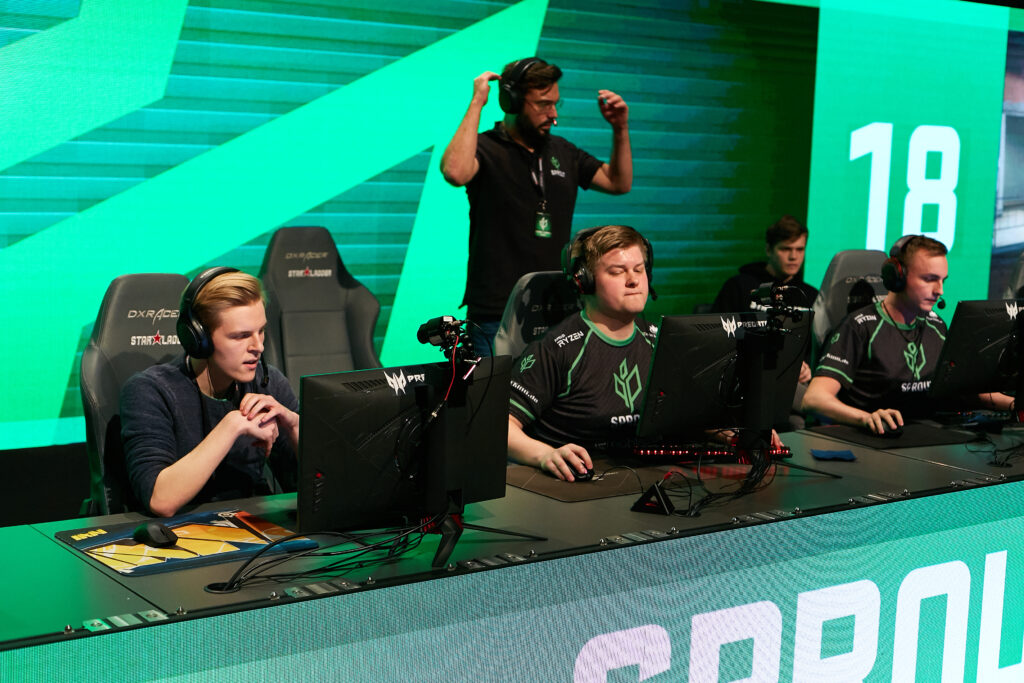 Following his departure from Sprout, NaToSaphiX began his transition back into an in-game-leader role, a role that he had played in some of his earlier teams. An AWPer on Sprout, he sought international challenges, hoping to reinvent himself as a rifler and leader in North America or on a European mix team. Before he could find an international leadership position, however, he was picked up domestically by Heroic in May of 2019. On this roster, he was joined by rising star and leader Benjamin "blameF" Bremer as well as Major MVP Adam "friberg" Friberg, forming a roster that wasn't championship calibur, but was consistent in their placements.
The team was able to reach the top 8 of ESL Pro League: Season 9 and ESL One: Cologne 2019, with a 5-6th place finish at IEM: Chicago 2019, but couldn't make it the distance. In two months with the team, NaToSaphiX averaged a 0.95 HLTV rating. In July, Heroic would drop him from the active roster. He explained his time in Heroic, stating, "In Heroic I had lost my edge. I was overthinking things and that forced me to make many bad decisions." Unsigned but unrelenting, he spent the rest of the year standing in for teams in need.
Along with Copenhagen Flames, he was able to qualify for LOOT.BET/CS Season 4, however at the tournament proper, he competed alongside Nordavind. Then, at the end of the year, he was chosen to play alongside mousesports at cs_summit 5, filling in for Özgür "woxic" Eker. The mix squad battled their way to a second place finish in groups. In the playoffs, they would defy all odds, defeating OG in the semifinals and toppling G2 Esports in the finals, with Allan "Rejin" Petersen stepping in for Finn "karrigan" Andersen in the final two maps against G2. While the year had been brutal for NaToSaphiX, it ended with a gleam of hope.
Within the next month, he finally signed to a new organization, Nordavind. A noticeable step back from the peak he had just achieved alongside mousesports, he sought to use the opportunity as a proving ground. He explained his move to Rush B Media, "When I joined Nordavind I wanted to prove to myself and everybody that I could still put up the numbers and perform individually." Despite finishing 2019 with a 0.95 HLTV rating, NaToSaphiX quickly improved his rating to a 1.06 alongside his new squad. Additionally, he found himself taking on the roles he had been grinding during his time without a team. He AWPed, rifled, and acted as an IGL for a significant portion of his time with the team.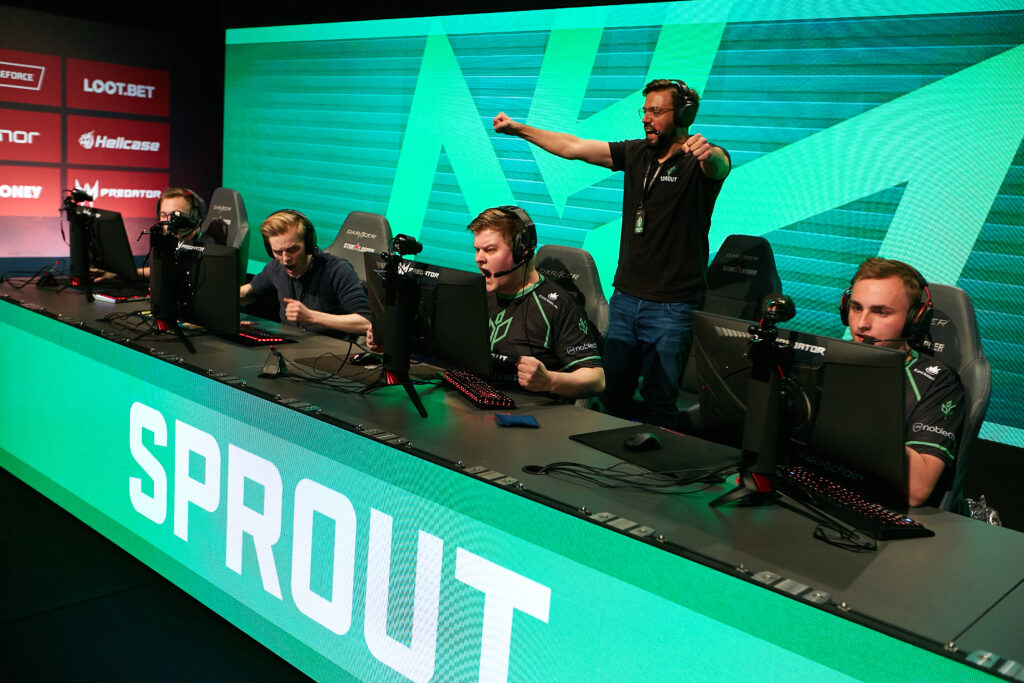 The team's first few months together were promising, reaching the ESL One: Rio EU Minor Closed Qualifier against a stacked field of competitors. At the closed qualifier, however, the team bowed out early against Team Dignitas. As 2020 continued, the (mostly) Scandinavian mix struggled to find consistency. After a myriad of poor placements online, the team took a huge blow in the closed qualifier for cs_summit 6, losing a nail-biter to Fnatic in a third-map overtime series. NaToSaphiX, whose goal was to bring Nordavind to the top 30, was disheartened by the losses. "I honestly think we were just a few matches/maps/rounds from [reaching the top 30]. Had we beaten Fnatic instead of losing the 3rd map in overtime, I think we would have taken many steps up the ranking. Had we beaten Dignitas earlier and made it to the Minor (before Road to Rio was announced), I think we would have been flying up the rankings. In the end it came down to a few important matches that we lost with very close scorelines," he explained.
Despite the disappointing results, Nordavind kept grinding. Two weeks following their loss to Fnatic, they would win the first week of Eden Arena: Malta Vibes, taking home $25,000 from the small online tournament. This would be the last success that the team would celebrate together, however. Following the end of the player break, Nordavind announced that NaToSaphiX would be stepping back from their active lineup.
Today, you can find NaToSaphiX looking for a team again. His time in the professional scene has been a long, arduous grind to improve, and he has repeatedly proven that he is not going to stop until he is at the top. In the span of 12 years, he has gone from a student with a penchant for YouTube to a seasoned AWPer, capable of leading and fragging against top tier opponents.
His determination is unmatched, shining through in his gameplay and his words: "Being inactive is just no fun, I love my job and it annoys me when I can't put in the work properly."
---
All statistics in this article were acquired from HLTV's statistics database. If you want to see more of NaToSaphiX's content, check him out on YouTube, Twitch, and Twitter.