A Storied Past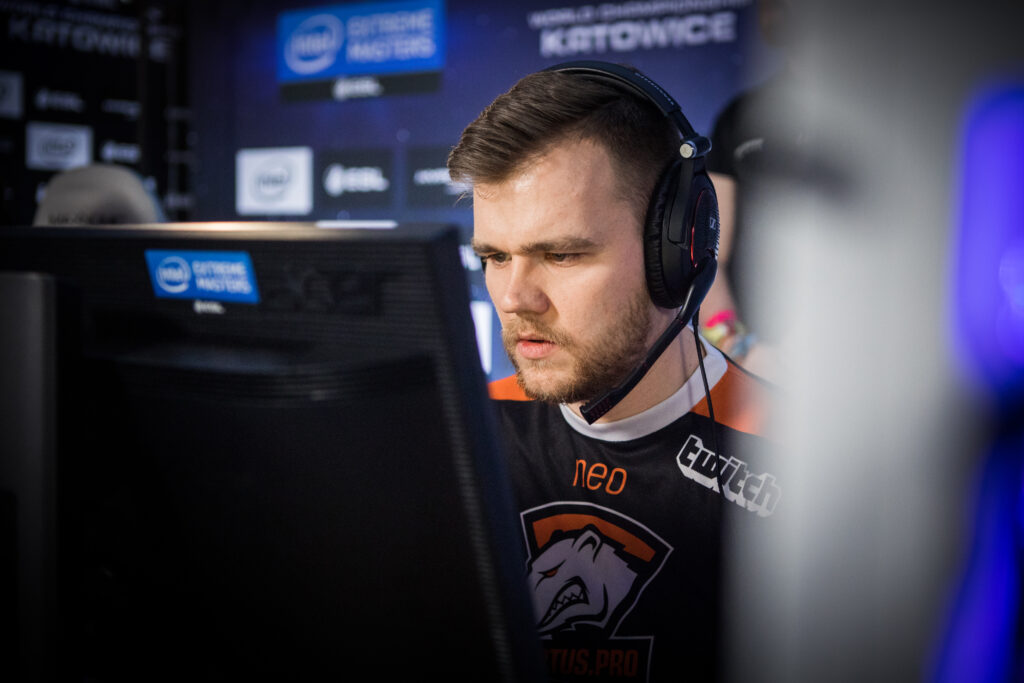 Poland as a region in Counter-Strike is home to some of the most passionate, interesting, and down-right legendary players in the history of the series. From the flowering of the scene in 1.6 all the way up to now, Poles have been somewhere near the forefront of the scene. In this article, I will be recapitulating the history of the Polish scene, as well as highlighting some players that I believe to be next up from Poland.
The Elephant in the Room
If you ask many veteran fans and players of counter-strike what their favorite ever five-man unit of a CS team is, there's a good chance that they name the classic Virtus.pro roster. For the 5 years that they played together, they seemed to defy age. When they won their legendary major championship in Poland at EMS One Katowice 2014, the average age of the roster was 24.4 years old. This still stands as the highest average age on any roster to ever win a major championship in CSGO.
They almost did it again three years later at Eleague Atlanta 2017, with the score of the final map being at one point 13-7 in favor of the Poles before a miraculous comeback from Astralis. This, along with a win at DreamHack Masters Las Vegas 2017 and a second-place finish at Epicenter 2017 would be the last flashes of brilliance from this storied roster. On February 6th of 2018, Virtus.pro benched Wiktor "TaZ" Wojtas and brought in Michał "Michu" Müller, putting an end to a roster that defied logic. But that isn't what this article is about, lets go back in time now and take a look at the origins of Poland as a region in Counter-Strike, and how Polish CS really started to define itself.
The Very Start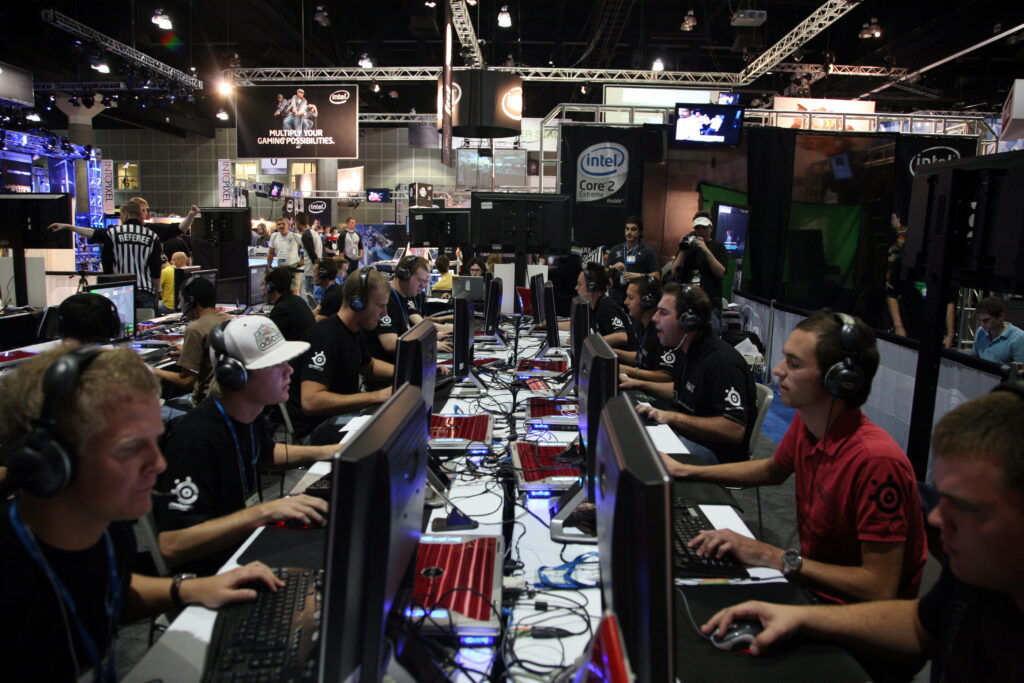 In 1.6, I would say that the real start of Polish CS as we know it today was on Team Pentagram in 2006, when the five-man squad of Jakub "Kuben" Gurczynski, Mariusz "Loord" Cybulski, Filip "NEO" Kubski, Wiktor "TaZ" Wojtas, and Lukas "LUq" Wnek was assembled. There were earlier polish teams, most notably I debated between starting with this or on SpecSter in 2003, but much more information exists from Team Pentagram onwards. This team would go on as a five-man unit for four years, winning such prestigious titles as the first-ever IEM, WCG 2006 and 2009, ESWC 2007 and 2008, and many more events, both large and small. This domination earned them their famous and often misused moniker, "The Golden Five." They eventually left Team Pentagram for Meet Your Makers in December 2007. 
At MyM, the team started to make a slight decline in results and a change was needed. A breaking point was reached and on November 14th of 2008, LUq left the team. However, interestingly, he rejoined the team just three days later. Strangely, rather than taking back his old place, he replaced Kuben, with Filip "Pionas" Pionka taking his place. This change was disastrous, to say the least, and the team quickly decided to bring Kuben back into the team in early 2009, kicking Pionas. After this, Meet your Makers disbanded their CS team due to a sponsor dropping, and the Golden 5 were orgless once more.
The Dynasty Cracks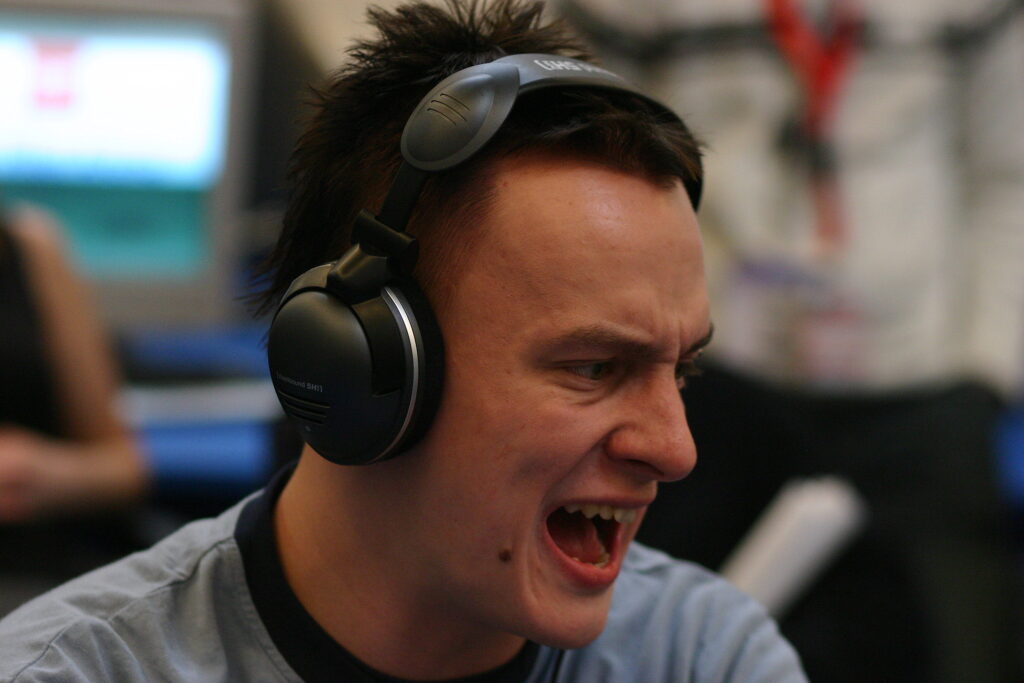 Unfortunately, after they failed to find a permanent home, as well as following some less than optimal results, this original golden five who brought prestige to Poland had to make some kind of permanent cha1nge. The one to draw the short straw was LUq. He was the oldest of the players and simply could not put up the numbers he could in the past. While it is unfortunate that he had to go, LUq rounded out his career as an integral player on one of the best lineups to ever touch 1.6. 
The Arrival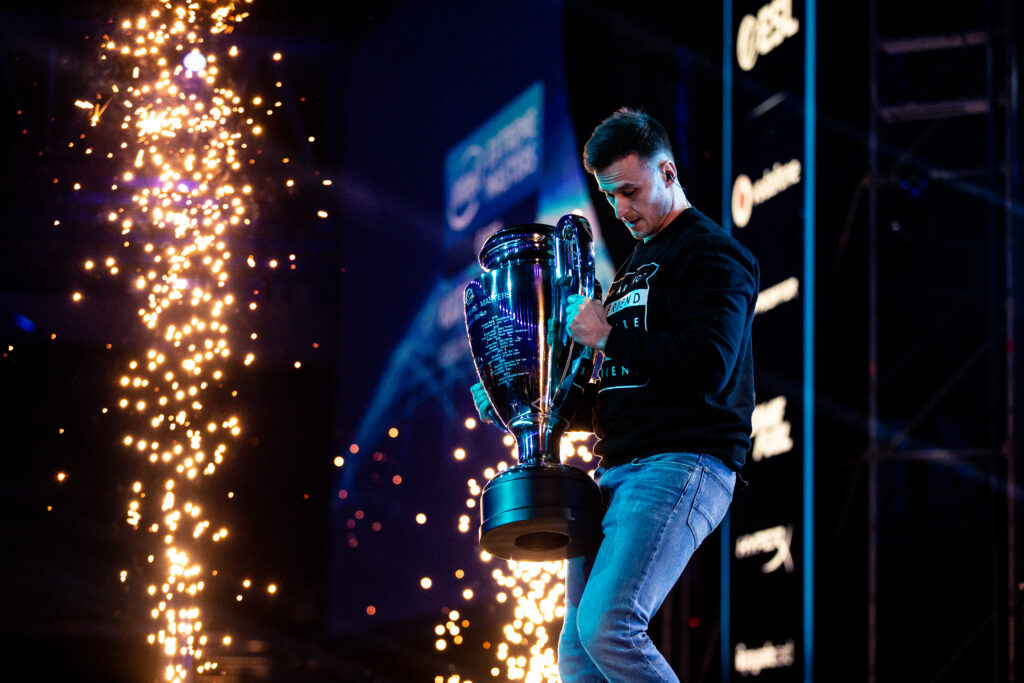 The truth is, LUq leaving is only half of the story. You can't talk about the departure of LUq without talking about the arrival of the most universally loved player in Counter-Strike history, Jaroslaw "PashaBiceps" Jarzabkowski. Pasha was different from the average stay-home, dark-room-dwelling gamer stereotype of the time. In fact, before joining this squad, he worked at a construction site to earn money. He is easily one of the most likable players ever. His swagger combined with his heavy Polish accent (As well as, well, the biceps) just made the guy so lovable. 
He wasn't all brawn though, Pasha was a clear upgrade fragging-wise as well. In the latter years of 1.6, they solidified themselves back as a solid top 5 team in the world, often only falling to Natus Vincere, SK, Fnatic, and the other top teams of the era. It's also important to note that they finally found a semi-permanent home in ESC Gaming. But the end of 1.6 was in sight, and the transition to CS:GO was inevitable unless they wanted CS to fall into the pit of irrelevancy.
Transition or Die
The transition was not easy at first. In the early betas of CSGO, the game was subpar, to say the least. I will not delve into the details of exactly what has changed since then, but for example, molotovs were a hot topic of conversation, as in the past they lasted 15 seconds and could not be extinguished with smoke grenades. Because of this, many professionals and fans of 1.6 were hesitant at best to move to the new game. I could write an entire article about this weird transition period, it really is quite interesting to see how the opinion of the community shifted due to certain figures sharing their opinions, but that's not what this is about. The people who pushed for the move to CSGO out of necessity were GeT_RiGhT, F0rest, the rest of the old Ninjas in Pyjamas roster, as well as several notable journalists and talent, namely Richard Lewis. We have these people as well as many more to thank for the thriving Esports scene in CSGO. 
For the Poles, the transition was, as I said earlier, out of necessity. In an interview with a magazine in 2011, TaZ expressed his belief that CSGO was unplayable, and that the competitive community should stay with 1.6. This is obviously a huge thing to have to overcome, playing a game that you believe to be inferior is tough, Nitr0, Autimatic, and Floppy have proved that. In an interview with HLTV.org from 2012, NEO also mentions that the switch will be tough for the team. He says that they are, "Afraid we will not be able to reach the level we had in 1.6". He also mentions that as far as he knows, TaZ's opinion on the game had not changed since his aforementioned interview.
The Dark Age
The move to Global Offensive by the Poles was rocky at first. The group delivered subpar results, finishing 5th-6th at ESWC 2012, the first real big event held in CSGO. Then, the group suffered a disastrous dead last finish at Dreamhack Winter 2012, with losses to NiP (Expected at the time), Fnatic (Still a Danish team at this point with names you might recognize, namely Finn "Karrigan" Andersen), and Mousesports (A jumble of Source and 1.6 players, the only few the average reader might recognize would be Source legends Sam "RattlesnK" Gawn and Pete "pt" Wright). Overall not the worst results due to the caliber of some of the players they had to face, but at the time, all the public saw was a last-place finish at an event they were supposed to prove themselves at.
This was the first dark age of this roster. In an article by HLTV.org in 2013, TaZ said, "Some dreams gotta end, and this might be the end of ours."
The End of an Era
Something had to change. The mood in the ESC camp was at an all-time low. Many of them considered retirement. The pressure was on them to perform from the org, and they just werent putting up numbers. Suddenly and unexpectedly, TaZ put out a note to that fans that Kuben and Loord had been removed from the starting lineup of ESC Gaming. Who would fill their spots? There were rumors that Pasha would leave as well and Piotr "Peet" Cwiklinski would assume his place. The player Bartosz "Hyper" Wolny was a considered replacement as well. In the middle of this drama and uncertainty, Loord expressed his distaste with TaZ online, claiming that he never supported the replacement of LUq.
In an interview with HLTV.org about his retirement, Kuben said that the problems now were, "Much deeper," than the problems when they had removed LUq. He also sent a very heartfelt letter to his former teammates, saying, "I will always admire TaZ and Neo for being at the top for about 12 years. I had always wanted to play with them since I started playing in an Internet Cafe, and thanks to my hard work it happened. I would like to thank pasha for those three-and-a-half years and I will especially miss Loord. We have been biggest friends and then enemies for several times, but we played together competitively since 2003." This was the end of an era.
A New Beginning
In the end, in lieu of Kuben and Loord came a young duo of players from a polish team called GameFaction – Pawel "Byali" Bielinski and Janusz "Snax" Pogorzelski. Weirdly enough, before they joined Virtus.Pro, the two youngsters had just finished an event called the DISTRICT Prague Challenge. The team that beat them is a team that is often referenced in trivia about the game, Nostalgie. Featuring a Russian player named Alexey "OverDrive" Birukov along with the LDLC Duo of Kenny "KennyS" Schrub and Dan "apEX" Madesclaire, and the very same TaZ and NEO that we have been talking about. Is it too much to say that TaZ and NEO saw something in the two young poles when they played each other in the event? The truth is the only people that know this are TaZ and NEO themselves.
The start for this legendary squad, sometimes dubbed the new golden five, was not an immediate success. They struggled to reach even the top eight at some events and were dropped by ESC. Despite this, the five Poles kept going, and played for a while under various orgless names, namely "Universal Soldiers" and their former tag, "AGAiN." After persevering through this struggle, they finally managed to get a big win over Natus Vincere to win StarLadder StarSeries 8, attracting the attention of Virtus.pro.
The Cinderella Story
After just a month of being sponsored by VP, the squad won the EMS One Katowice 2014 major, cementing their spot in the true elite of CSGO. Throughout the whole event, they only dropped one map, and it was to LGB in the semifinals. They did it in front of the home crowd too.
Between their first major win and their win at Dreamhack Masters Las Vegas 2017 is what I call the golden era of the new golden five. Winning numerous events, including GFinity 3, Copenhagen Games 2015, the ESL Dubai Invitational, CPL Season 7 and 8, the StarLadder i-League invitational, and most memorably, ELEAGUE Season 1. Across this 4-year period, they won at least one event per year, and most importantly, they remained a top-level competitor. When Virtus.pro were at an event, if they weren't the favorite, they were at least a dark horse. The peaks that these Poles were able to reach was astounding to say the least. And they reached these peaks through the bond that they created with each other. It's notable to mention that the aforementioned Kuben assumed the role of coach for this team soon after his departure as a player.
The Downfall
Nothing emphasizes how important the bond between these players was to their performance on the server more than the inexplicable fall from grace once this bond started to wear down.  There is a reason that I specified Dreamhack Masters Las Vegas 2017 as the end of the VP Golden Era. After this event, Virtus.pro management gave TaZ a Mercedes as a reward for his performance. This event has been talked about to death, so I will keep it short. The rest of the team lost a lot of motivation since they felt that management preferred TaZ to the rest of the squad. Even the sturdiest boat will sink if the crack is large enough. This divide would not heal, at least not in time to save Virtus.pro.
With the departure of TaZ in February of 2018, the core of Pasha, TaZ, and NEO that had remained top 10 in the world in Counter-Strike across two games and ten years would come to an end.
Those who Weathered the Storm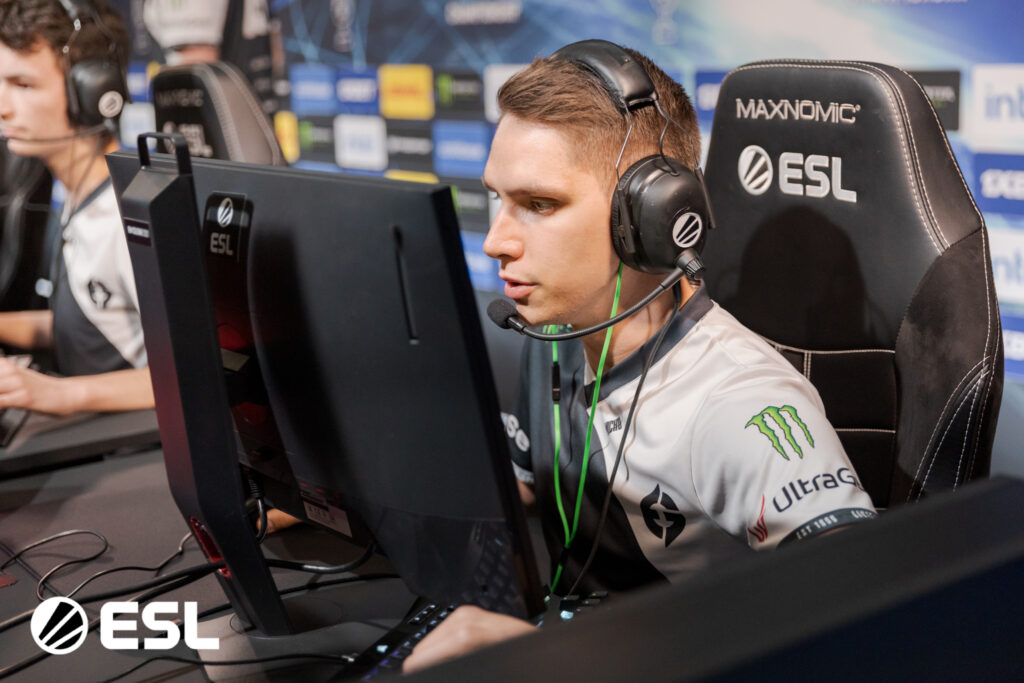 A lot of people say that Polish CS died with Virtus.Pro, and while it's true that it did suffer greatly from the loss of the forefathers of the scene, it's poised to make a comeback very soon. It is also worth talking about some of the more established Poles that have been around the top for a while, with people like Michal "Michu" Muller and Mateusz "Mantuu" Wilczweski playing on top-level teams and delivering at the highest level.
These two managed to make their way through the short drought of new polish talent. Mantuu even played on the German team Alternate Attax for a long while before joining OG, having been scouted by the legendary mind of NBK-.
Michu spent his time during the drought at first within the very core of the issue, being the standout player on the rotting Virtus.Pro roster. Once VP disbanded their Polish lineup and brought in the current roster, Michu went on a paid vacation to the beautiful sinking island of EnVy. Since his break ended, he linked up with Evil Geniuses for a while, and did well on that roster despite being kicked. Right now he is on MAD Lions along with Kuben and is looking to rebuild his status once more.
A Deadly Duo: Hades and Dycha
Recently, the dynamic duo of Olek "Hades" Miskiewicz and Pawel "Dycha" Dycha has been tearing up ground on Ence. Most notably, they have managed to take series' off the likes of Astralis, Team Spirit, and BIG, as well as taking a map off of Heroic. Both of these players are quite new to top-tier professional Counter-Strike, with Dycha joining Ence at the start of 2021, and Hades joining following the departure of Aleksi "Allu" Jalli in late April 2021.
On ENCE, Dycha has sported a K/D Ratio of 1.04 and an astounding 7 aces in the few months he's had on the team. Hades on the other hand has had a shocking 1.17 K/D, along with an Opening kill ratio of 1.62, truly astounding for a player who has been playing top-tier CS for mere months. Dycha has been around for longer than Hades, being the older of the two. A cool little footnote in Dychas career is definitely his time on Sprout, playing with Michal "Snatchie" Rudzki and achieving moderate success. The highlight of his time on Sprout was definitely defeating BIG and OG at ESL One Cologne 2020 Europe. At the time of these victories, BIG and OG were ranked 1st and 12th respectively by HLTV, with Sprout ranked 40th. Defeating BIG was the largest possible upset at the event.
Despite the slump ENCE is in right now, I think that they will be able to make it out and rebound. The addition of Pavle "Maden" Boskovic is great for the team and definitely takes some pressure off of Dychas shoulders.
The Next Big Thing: mhL
Milosz "mhL" Knasiak has always been a character that has caught my eye. I believe I first saw him play when he was on AGO around two years ago, playing in the IEM Katowice 2020 Qualifier for Europe. While they did not win the qualifier, I specifically remember them taking G2, at the time ranked 11th in the world, to their absolute limit. Might I add, most of this success seemed to be on the back of heroic AWP plays by mhL. During his time on the bench of AGO, he had managed to keep up a 1.31 K/D, standing in for Illuminar and temporarily playing in a Polish mix team called StylDunow, along with a few names you might recognize such as the aforementioned Byali and Tomasz "phr" Wojcik. During his stint with Illuminar, he was able to win the Polish Esports League Spring Finals without dropping a map, consistently having an HLTV Rating of over 1.3, and averaging a 1.42 rating across the event.
Now mhL has taken on a new challenge with Mouz NXT, teaming up with two fellow Poles, already winning Season 3 of the WePlay Academy League. Recently, Keith "NAF" Markovic has cited mhL as his Bold Prediction on the HLTV Top 20 for 2021, and I don't think he could have made a better choice. I have zero doubts that this player will make it to the top and shine. Give him a good in-game leader and some LAN experience, and he could bring Polish CS back all by himself.
The Power's in the Name: Goofy
When you hear the name Goofy, it doesn't exactly strike fear into your heart. However don't underestimate this young star, as he is making waves in the Polish scene with Wisła Kraków. Wisła Kraków is a team owned by a Polish football club of the same name. They are coached by the aforementioned Loord. Before he joined Ence, Wisla Krakow was the team the previously mentioned Hades called home. Now, the player picking up the slack after the departure of Hades is Krzysiek "Goofy" Gorski. Goofy has managed to cement himself in my mind as the consistent player on the roster. When Wisła Kraków loses, you can bet that Goofy isn't the one to blame. He is a very meticulous player. He plays like he has the experience of a veteran, despite the fact that he has not been playing at this level for long. Consistency is key in his playstyle.
It's also worth mentioning his teammate Kamil "Sobol" Sobolewski who has been performing quite well recently as well. He is also a young Polish star, only recently joining this team at the start of the year after a nearly 3-year stint at Pact. Hopefully, together, they can redefine this team into at least a solid tier-two contender.
Recently, Wisla Krakow took their largest win yet – a win over the new Furia roster. And who was the top player in that game? Yep, you guessed it, Goofy. I hope he gets a chance at something higher, as my eye test tells me that this player is already on his way to being molded into a solid player. I would love to see this guy under the experience and system of someone like Mathias "MSL" Lauridsen, as the way he plays is reminiscent of other second-in types of players like Kristian "k0nfig" Wienecke or Emil "Magisk" Reif.
A Proven System: Siuhy and Szejn
The most surprising rise of a pair of Polish players that I have seen is the duo of Kamil "Siuhy" Szkaradek and Hubert "Szejn" Swiatly on Mouz NXT. I had heard of these players from Izako Boars, but I didn't think too much of them, they seemed average at best to me. How wrong I was. These two players have brought Mouz NXT to greatness, winning the first and second seasons of the WePlay Academy League. They have triumphed over the academy teams of damn near every other major organization with an academy team.
The most interesting part about these two Poles is that neither of them are considered star fraggers, both of them play on the more cerebral side of the game, with Siuhy being the In-Game Leader for the team, and Szejn playing as a supportive rifler. This is made even better by the fact that Siuhy was not an in-game leader before he joined Mouz NXT. For his first foray into IGLing, I think he's done a great job. This dynamic duo has been able to push the rest of the team to greatness, and deserve just as much praise for the success of the team as the rest of the roster. Now with the addition of mhL, this squad is shaping up to look like more than just another academy team. With the three-peat under their belt, the only question I have is who they'll surprise next.
The Eye of the Greats: Reiko
TaZ and NEO are two players who will just never quit the game. Their love for each other and for the game that they play is unmatched, and I have no doubt that even when they're both in their forties, they will still be on some team together, nurturing the youth of Polish CS and driving it forward. Right now, they've teamed up on Honoris, and their main man is Kamil "Reiko" Cegielko. This kid is already looking great, and I'm sure that the wealth of experience NEO and TaZ provide has made him into a monster both on the server and mentally. He has been on this team for a year and a half and its only a matter of time before he graduates from this university and moves on to either the greater polish or international scene. I think that if a team is looking to take a risk on young talent, Reiko should be a part of the conversation.
Looking Forward
Poland is a country with a decades-old history in CS, and that's not going to change any time soon. When the old empire falls, a vacuum opens, and at some point, someone has to fill that void. In a similar manner to the waves, a region's potential and results change and flow according to the tide. Lately, we've seen regions such as France and Sweden fall off, with the CIS tsunami taking their place after an extended period of less than optimal results.
There are already the makings of a Polish resurgence with a number of teams taking big wins, such as AGO making it to EPL, Wisla Krakow beating FURIA, and Mouz NXT with the three-peat. Poland is bubbling with young talent, and all it's going to take is a few motivated individuals and the right mix of luck and it's only a matter of time until we see that beautiful red and white flag taking trophies again. And no, I'm not talking about BnTeT.