Since IEM Katowice 2020, CS:GO has stagnated somewhat with region locks and busy online schedules creating repetitive matchups. However, BLAST Premier Fall Series has already shaken things up by bringing over both FURIA and EG to compete in Europe with the latter producing some exciting series already. But even more exciting are the five teams debuting new lineups in groups B and C.
Complexity
Complexity announced last week in what was perhaps the biggest roster move of the year, until yesterday, that they signed Justin "jks" Savage as a replacement for Owen "oBo" Schlatter. Over the past six years, jks has been able to establish himself as one of the best players in Australia, then when his team moved to North America he became one of the best players in North America. Now, after being named the 15th best player in the world in HLTV's end-of-the-year player ranking, he has been given a chance to play in Europe full time and you better believe he will prove to be one of the best in Europe too. Throughout 2020 jks has been able to maintain an HLTV 2.0 rating of 1.16 with an impressive 1.24 rating against opponents ranked in the top 5 this year. Furthermore, jks brings even more experience to Complexity's star studded line-up with a top 4 placement at the most recent major, Starladder Major Berlin 2019. Although the team won't have much practice with jks coming into BLAST, everyone should be excited to catch a glimpse of what this roster will be capable of when jks makes his debut later today against Vitality.
Vitality
What will undoubtedly make jks' debut harder will be that he won't know exactly who he's playing against. Astralis gave everyone a small taste of what a six man roster could look like during ESL Pro League, but after only utilizing Lucas "Bubzkji" Andersen for their opening series, Astralis maintained the same five starters for the remainder of the event. Vitality on the other hand are looking to potentially be the first team to really utilize a six man roster to its full potential after signing Nabil "⁠Nivera⁠" Benrlitom from Heretics. Rémy "⁠XTQZZZ⁠" Quoniam, the coach of Vitality, stated that "the team will make substitutions mid-series depending on the map." (Translation courtesy of HLTV) Nivera himself is an exciting addition to the Vitality roster, as the 19 year old made his professional debut this year with Heretics and was able to exceed expectations, averaging an HLTV 2.0 rating of 1.12 with the team this year and notably helping Heretics earn a sixth place finish at ESL One: Road to Rio – Europe. Vitality have already secured qualification for the BLAST Global Finals, so hopefully we see XTQZZZ go absolutely crazy trying to use his new six man roster in as many ways as possible to try to gain advantages in their matchups, and showing us what a six man roster can truly be capable of.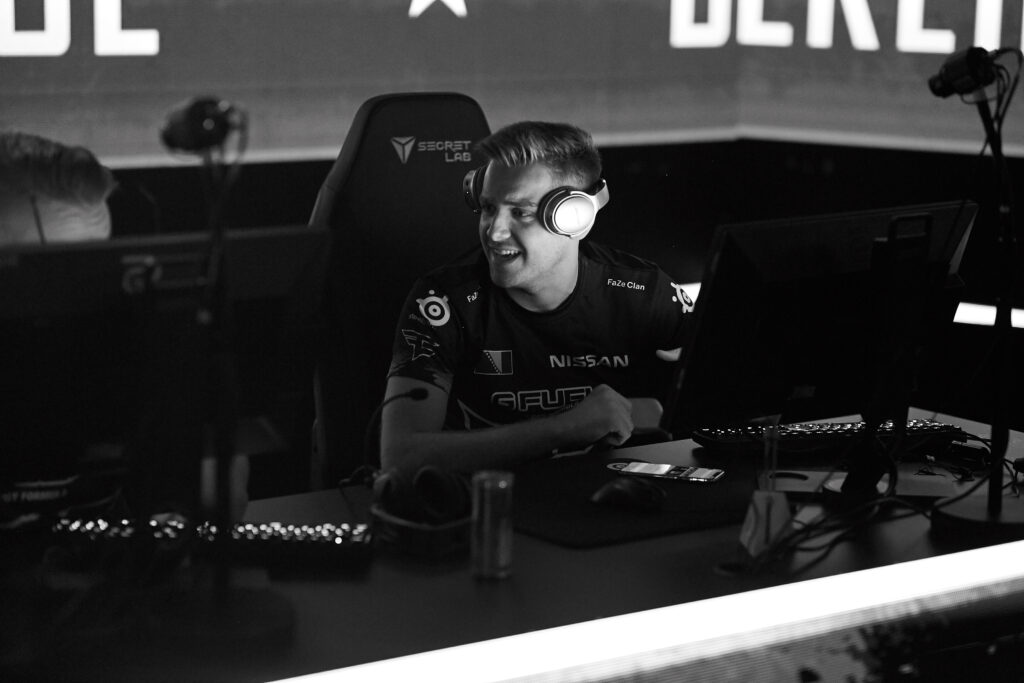 G2
After seeing Complexity make arguably the biggest signing of the year, G2 decided they would quickly outdo the juggernaut and make what is one of the biggest roster moves in Counter-Strike history signing Nikola "NiKo" Kovač from FaZe. This signing can only be compared to the likes of Na'Vi acquiring Aleksandr "s1mple" Kostyliev, FaZe signing Marcelo "coldzera" David, or FaZe again when they themselves signed NiKo. The Bosnian superstar is not only joining one of the best teams in the world with a great IGL, but he is also reuniting with his cousin Nemanja "huNter-" Kovač. NiKo is a man who needs no introduction; he has been in HLTV's top 20 end-of-the-year player ranking every year since 2016, earning ten trophies from LAN tournaments with FaZe and six MVP medals. He even finished 2nd at ELEAGUE Major Boston 2018. What is perhaps most exciting about this move is that NiKo will presumably be stepping away from the in-game leader role and will be able to focus solely on fragging once again. The sky's the limit for this new G2 lineup who were certainly not short of firepower before picking up one of the best players in the world. What makes this transfer even more interesting though, is that G2 decided that instead of replacing François "⁠AmaNEk⁠" Delaunay, who most presumed was being removed to make room for NiKo, they have decided to try to retain him as a part of a six-man roster. While G2 are in a similar position to Complexity, likely having very little time to practice alongside NiKo, it's impossible to look at this lineup and not think they have a good chance of beating any opponent they face. They will face a trial by fire in their first match however, as they are pitted up against the current #3 team in the world, FURIA, on Monday for NiKo's debut match.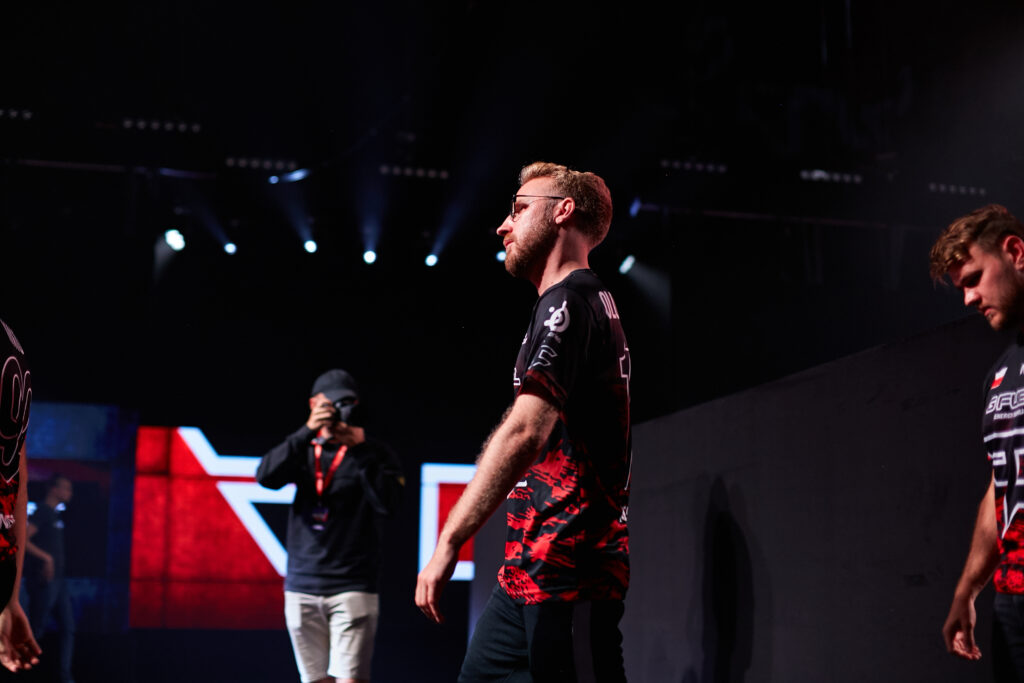 FaZe
While FaZe have yet to replace NiKo, they are bringing back Olof "⁠olofmeister⁠" Kajbjer as a stand-in for the event. olofmeister has not had a good year in 2020 performance-wise maintaining an HLTV 2.0 rating of 0.94 and an impact rating of 0.79 through the start of the year before stepping down from FaZe's active roster to recover from fatigue. Despite his poor form in 2020, olofmeister is undoubtedly one of the greatest CS:GO players of all time, winning two major trophies, a major MVP, and being crowned the best player in the world in 2015 by HLTV's end-of-the-year player rankings. The best case scenario for this FaZe team is that with NiKo gone, olofmeister will be able to fill his shoes and turn back into the superstar player we saw dominate the scene with fnatic back in 2015. However, more realistically, FaZe will struggle to compete in what is a tough group after losing both their in-game leader and their coach, Janko "⁠YNk⁠" Paunović.
MIBR
Speaking of teams struggling to compete in a tough group, we have MIBR. This isn't a dig at the Brazilian squad though, as they have without a doubt the toughest group in the tournament. They will have to beat the current world #1 Astralis, #3 FURIA, and an intimidating G2 team that just acquired one of the best players in the world. Meanwhile, MIBR are playing with three stand-ins in order to field a roster after parting ways with Fernando "⁠fer⁠" Alvarenga, Epitacio "⁠TACO⁠" de Melo, and coach Ricardo "⁠dead⁠" Sinigaglia before Gabriel "Fallen" Toledo left the team. With being said, MIBR's roster is actually very exciting. They were able to retain Vito "kNgV-" Giuseppe their top performer throughout 2020 and Alencar "trk" Rossato who will hopefully be able to replicate the success he had with TeamOne alongside his new teammates. Joining them is Lucas "Lucas1" Teles who had a brief five month stint with MIBR back in 2019 and Leonardo "leo_drk" Oliveira from Sharks. But the most exciting addition to the MIBR squad is Vinicius "vsm" Moreira, who is arguably the best player currently competing in Brazil. Since joining Detona in 2018, vsm has averaged an HLTV 2.0 rating of 1.23 and an impact rating of 1.33, absolutely ridiculous numbers that draw parallels to Elias "Jamppi" Olkkonen's insane stats playing with SJ that almost got him signed by OG before eventually moving to ENCE. Similar to Jamppi, vsm has been plagued by a VAC ban he received in 2013 when he was 13 years old that prevents him from being able to play at any major tournaments. With more teams starting to implement six man rosters, vsm can hopefully use this tournament to prove he belongs on a tier 1 team despite being ineligible for majors and either join MIBR full time or potentially improve another team.
All Photos Credit: Igor Bezborodov – StarLadder
Statistics for this article were obtained using HLTV's statistics database